悦达宁盐酸二甲双胍缓释片 5盒 Yansuan Erjiashuanggua Huanshi Pian 0.5gx30片/瓶
Limited-Time Offers, End in:
【适应症】     适用于单用饮食和运动治疗不能获良好控制的2型糖尿病患者。本品可单独用药,也可与磺酰脲类或胰岛素合用。 【用法用量】     口服,进餐时或餐后服。开始用量通常为一次1片(500mg),一日1次,晚餐时服用,根据血糖和尿糖调整用量,一日最大剂量不超过4片(2000mg)。如果一次4片(2000mg)不能达到满意的疗效,可改为一次2片(1000mg),一日2次。本品应整片吞服,禁止嚼碎。 【有效期】     30个月 【Indications】      It is suitable for patients with type 2 diabetes who cannot be well controlled by diet and exercise alone. This product can be used alone or in combination with sulfonylureas or insulin. 【Dosage】      Take orally, with...
customers are viewing this product
【适应症】
    适用于单用饮食和运动治疗不能获良好控制的2型糖尿病患者。本品可单独用药,也可与磺酰脲类或胰岛素合用。
【用法用量】
    口服,进餐时或餐后服。开始用量通常为一次1片(500mg),一日1次,晚餐时服用,根据血糖和尿糖调整用量,一日最大剂量不超过4片(2000mg)。如果一次4片(2000mg)不能达到满意的疗效,可改为一次2片(1000mg),一日2次。本品应整片吞服,禁止嚼碎。
【有效期】


    30个月

【Indications】
     It is suitable for patients with type 2 diabetes who cannot be well controlled by diet and exercise alone. This product can be used alone or in combination with sulfonylureas or insulin.
【Dosage】
     Take orally, with or after meals. The starting dose is usually 1 tablet (500mg) at a time, once a day, with dinner, and the dosage is adjusted according to blood sugar and urine sugar. The maximum daily dose does not exceed 4 tablets (2000mg). If 4 tablets (2000mg) at a time cannot achieve satisfactory curative effect, it can be changed to 2 tablets (1000mg) at a time, 2 times a day. This product should be swallowed whole and not chewed.
【Validity Period】30 months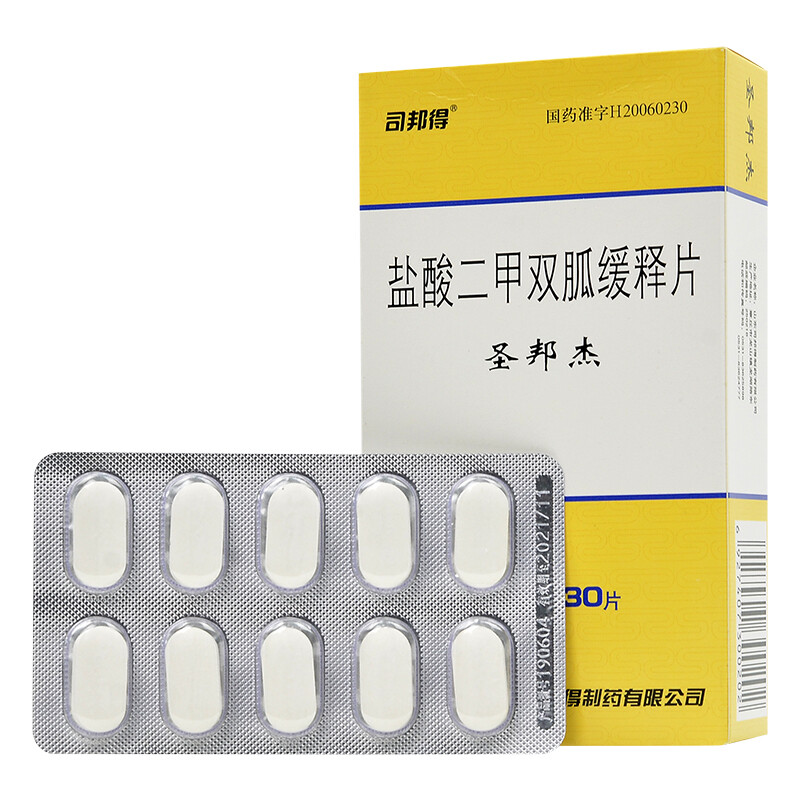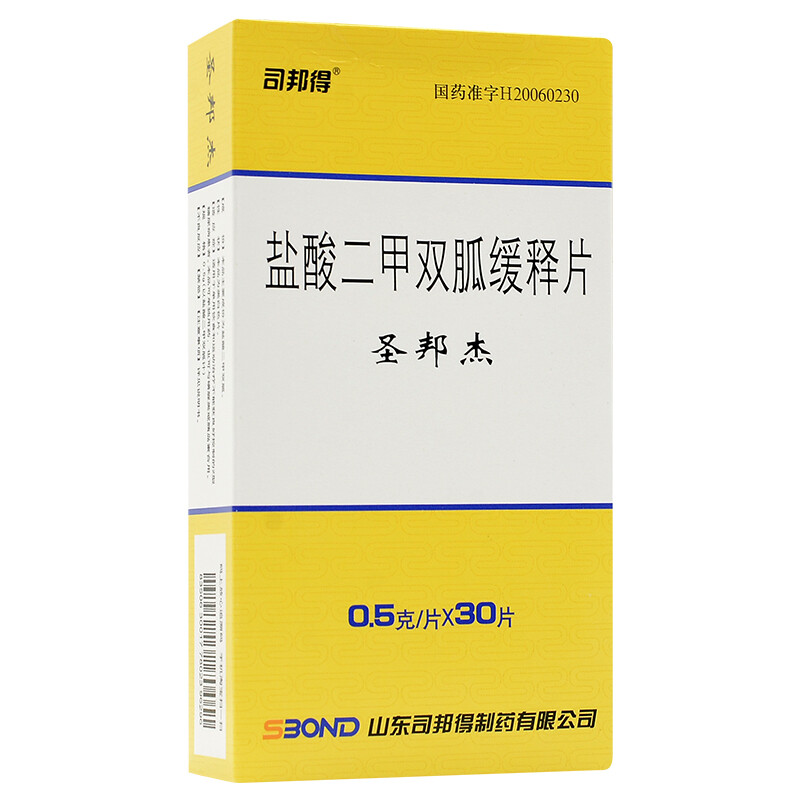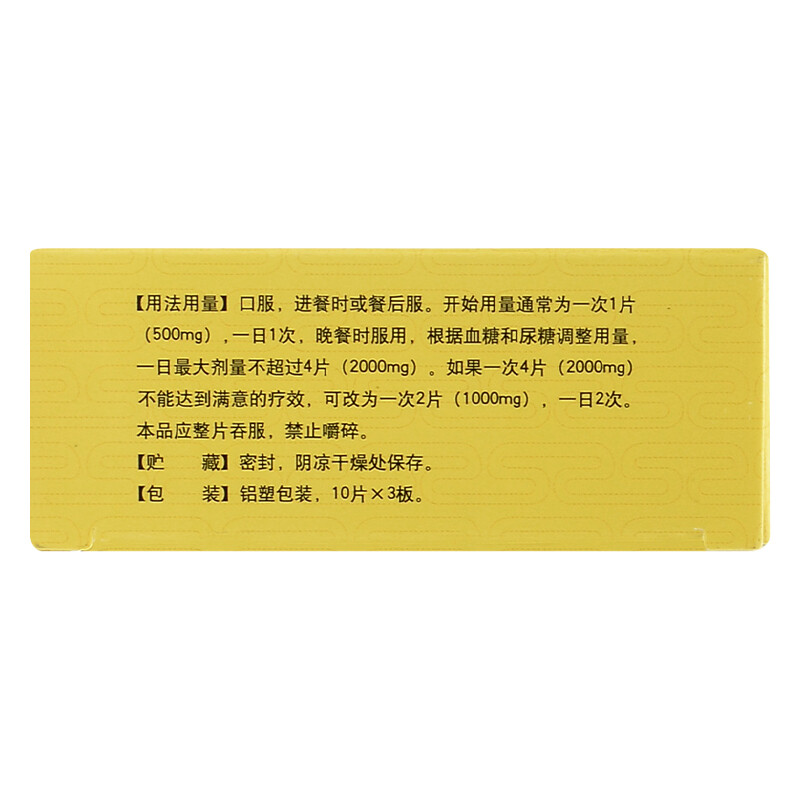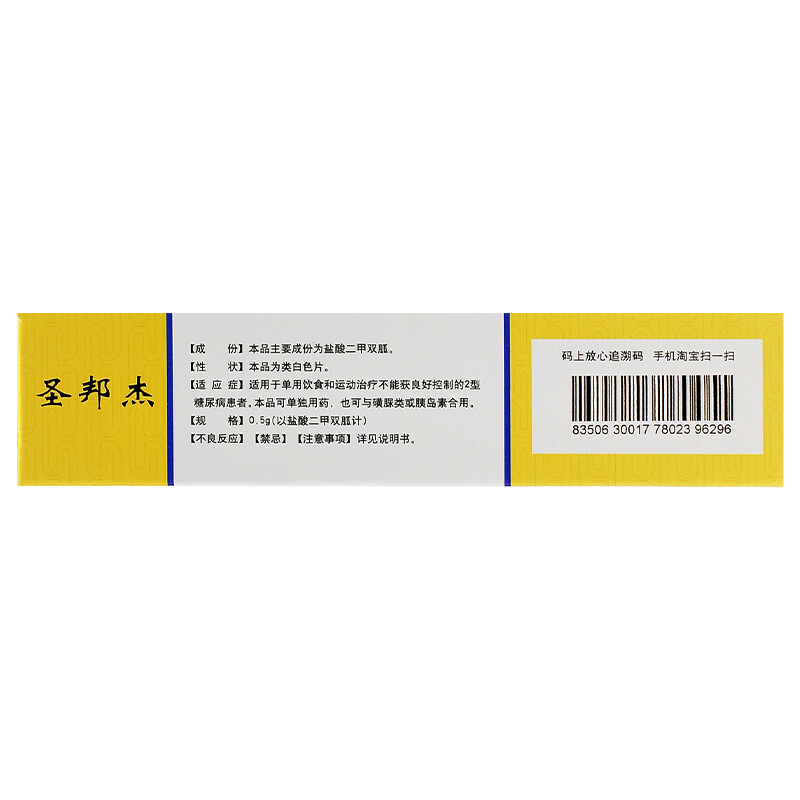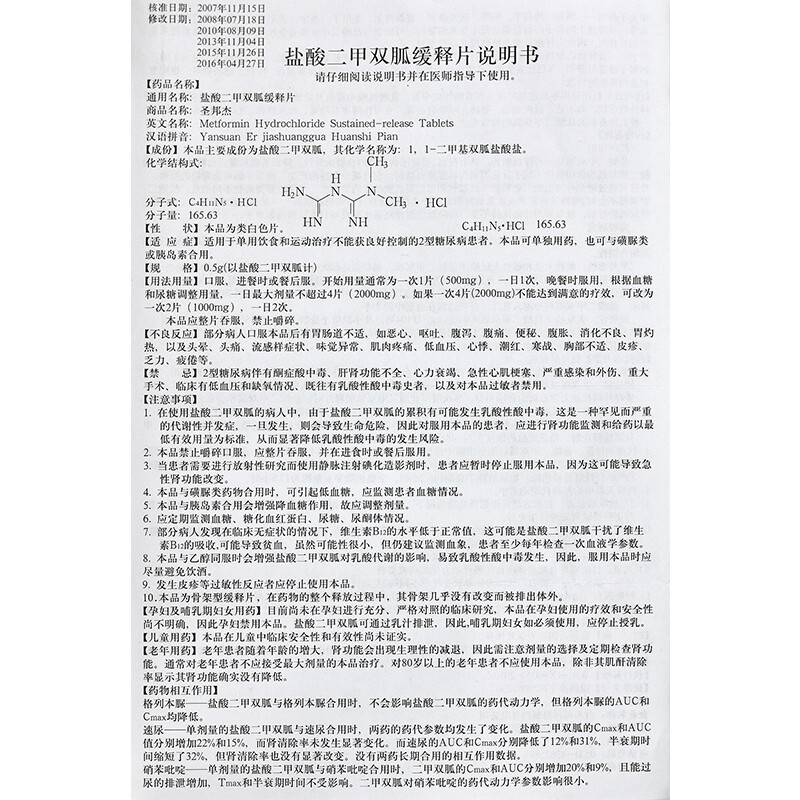 Have Questions? Ask An Expert