同仁堂加味逍遥丸 Tongrentong Jiaweiwan 10*6g
Limited-Time Offers, End in:
同仁堂加味逍遥丸 疏肝清热 健脾养血 每盒10袋 1盒装 保质期48个月 [formula / ingredients] Radix Bupleuri, Radix Angelicae sinensis, Radix Paeoniae Alba, Rhizoma Atractylodis Macrocephalae (stir fried with bran), Poria cocos, Radix Glycyrrhizae, Cortex Moutan, Fructus Gardeniae (stir fried with bran), mint. The auxiliary material is ginger. [function and indications] Shugan Qingre, Jianpi Yangxue. It...
customers are viewing this product
同仁堂加味逍遥丸
疏肝清热 健脾养血
每盒10袋 1盒装
保质期48个月


[formula / ingredients]





Radix Bupleuri, Radix Angelicae sinensis, Radix Paeoniae Alba, Rhizoma Atractylodis Macrocephalae (stir fried with bran), Poria cocos, Radix Glycyrrhizae, Cortex Moutan, Fructus Gardeniae (stir fried with bran), mint. The auxiliary material is ginger.





[function and indications]





Shugan Qingre, Jianpi Yangxue. It is used for liver stagnation and blood deficiency, disharmony between liver and spleen, distending pain of two flanks, dizziness, tiredness, less food, irregular menstruation, abdominal distending pain.





[usage and dosage]





Oral administration. 1 bag (6g) at a time, twice a day.




Item: Tongrentang Jiawei Xiaoyao Wan




Quantity/Box: 10 Bags




Shelf Life: 48 Months




Package Included: 1 Box of Tongrentang Jiawei Xiaoyao Wan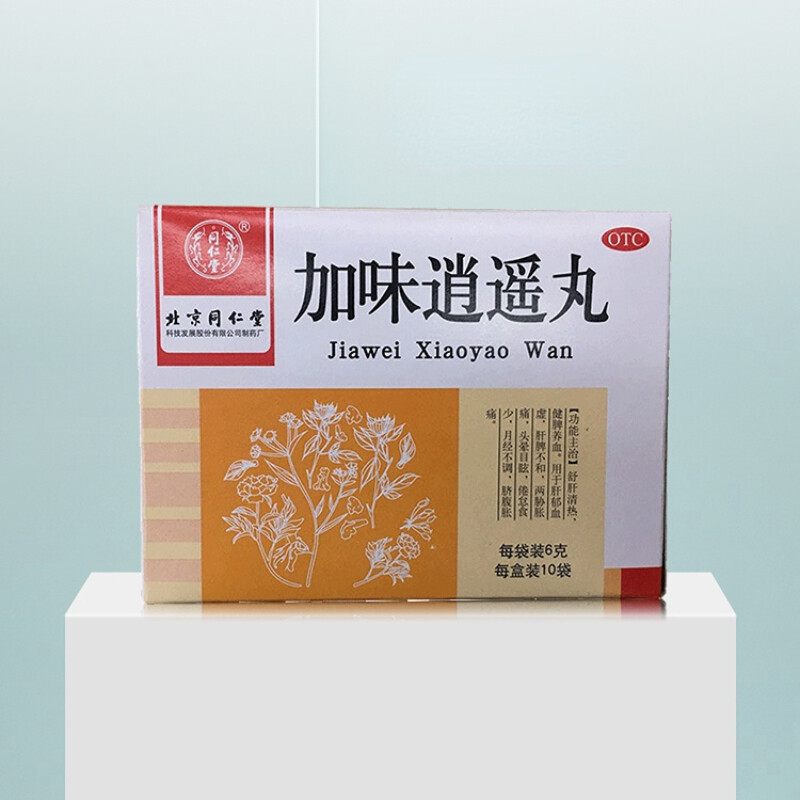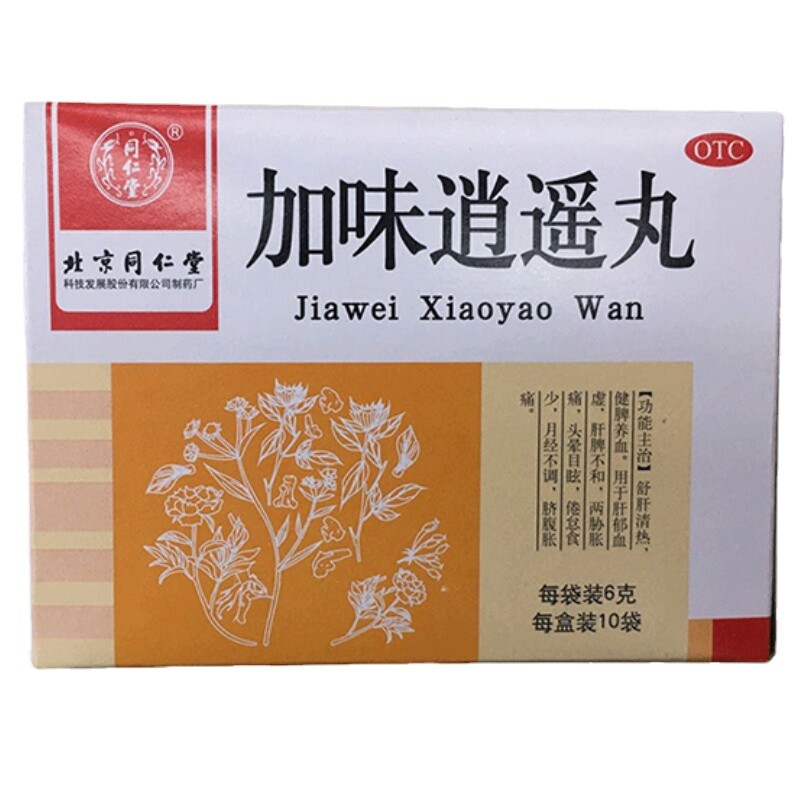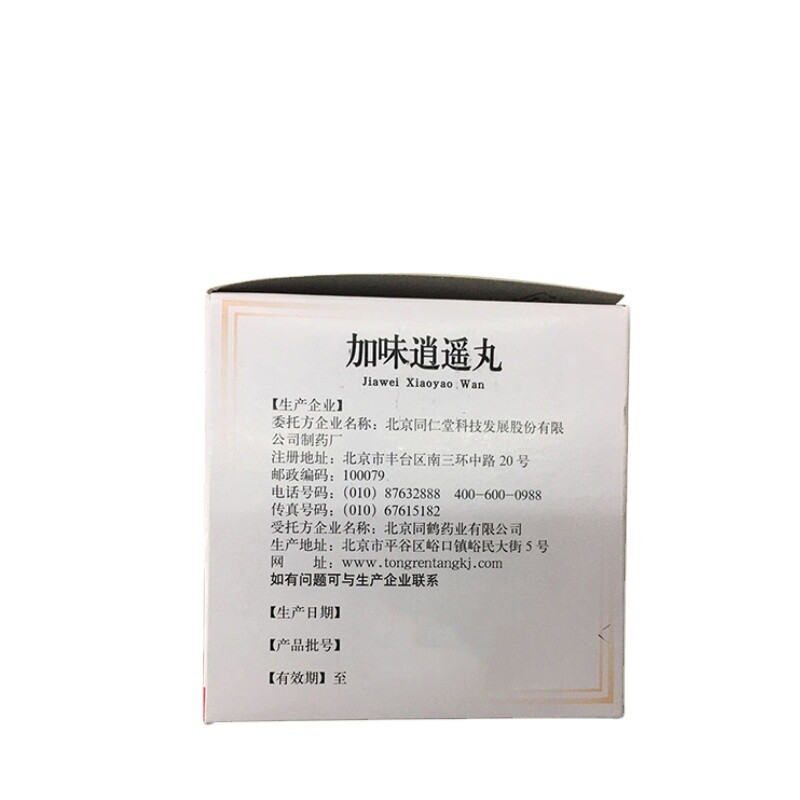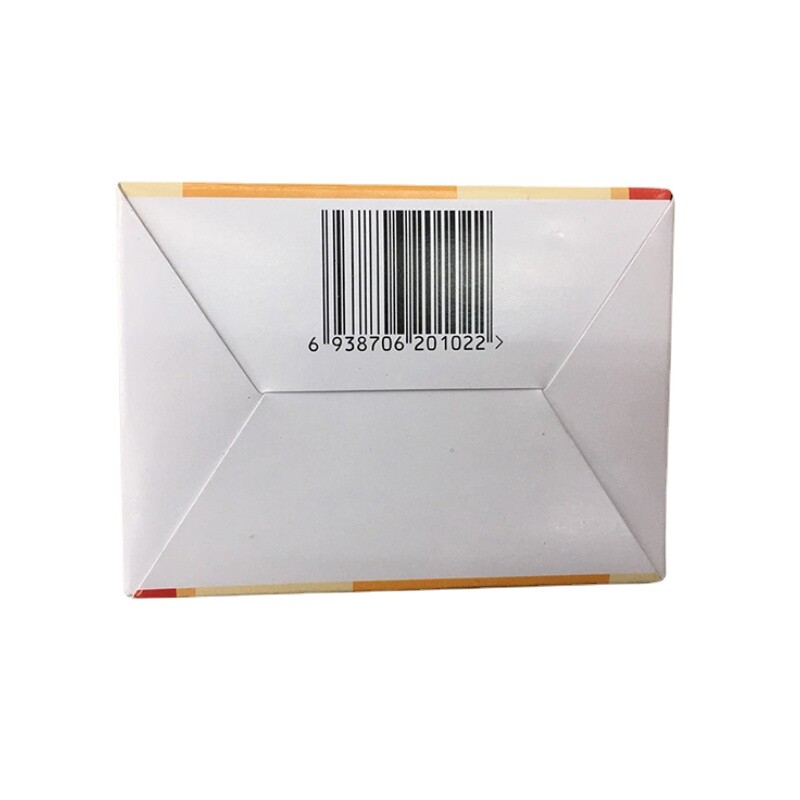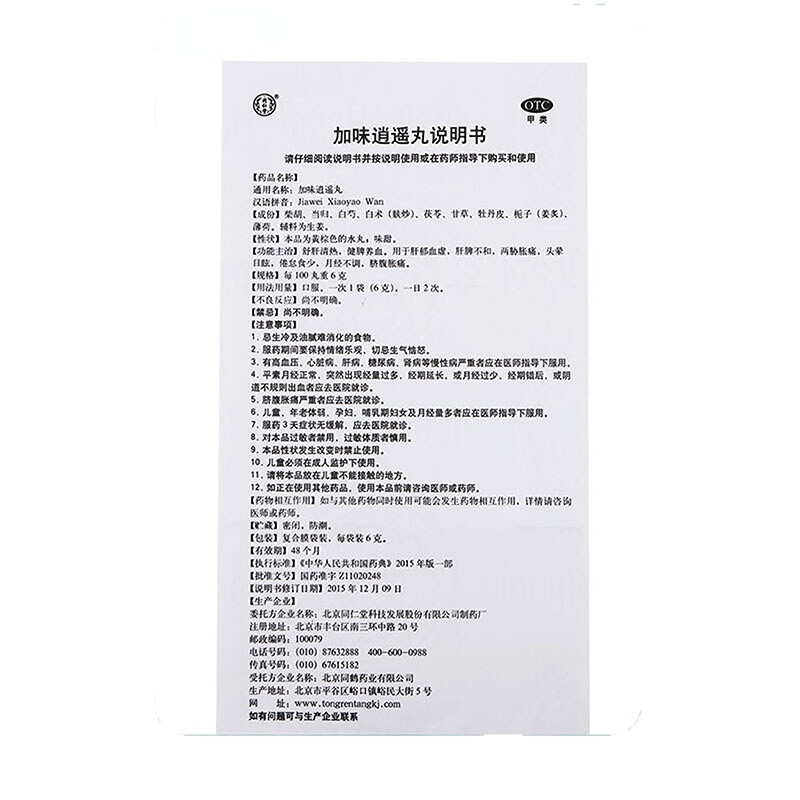 Have Questions? Ask An Expert